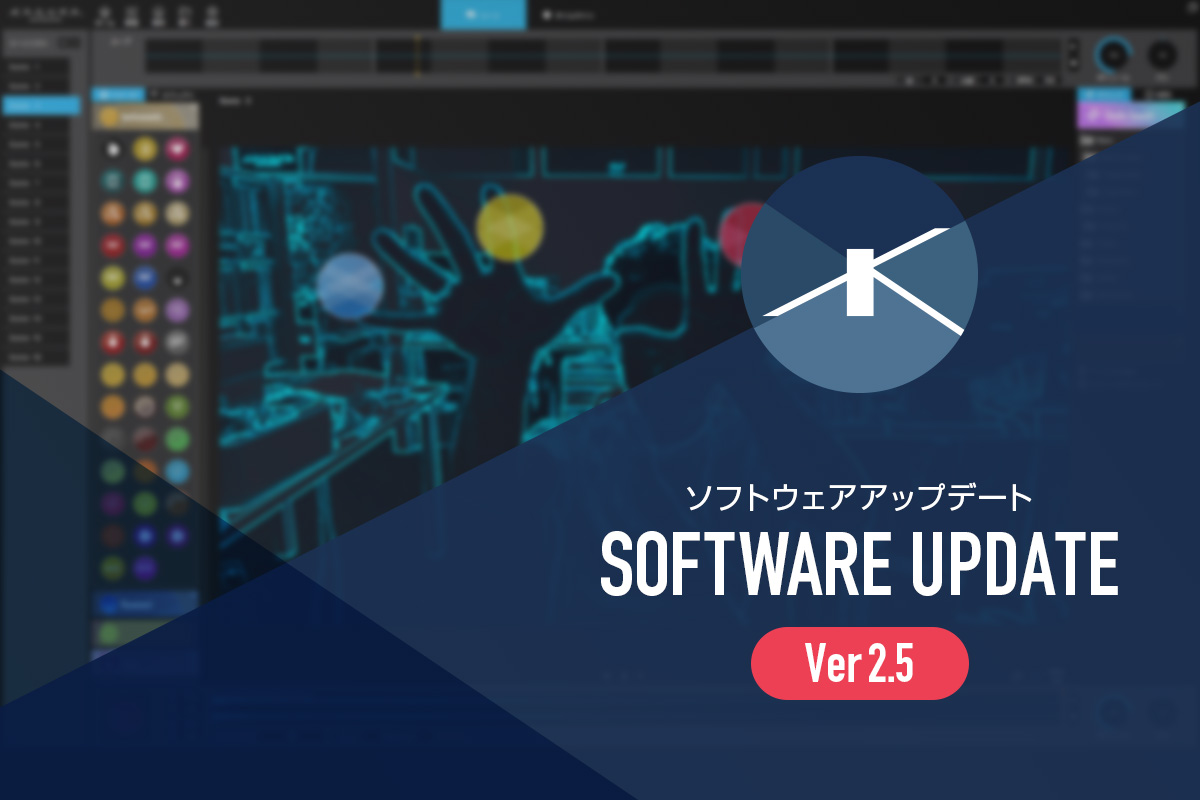 AR musical instrument software "KAGURA" has Built-in visual effects and enhanced performance creation and more with first major update. Also available special deals for a limited time.
We have released an update of the new generation AR musical instrument "KAGURA" . The version has become 2.5. Please update from "Check for Updates" in KAGURA's "Help" menu.
Ver 2.5 Update overview
Built-in visual effect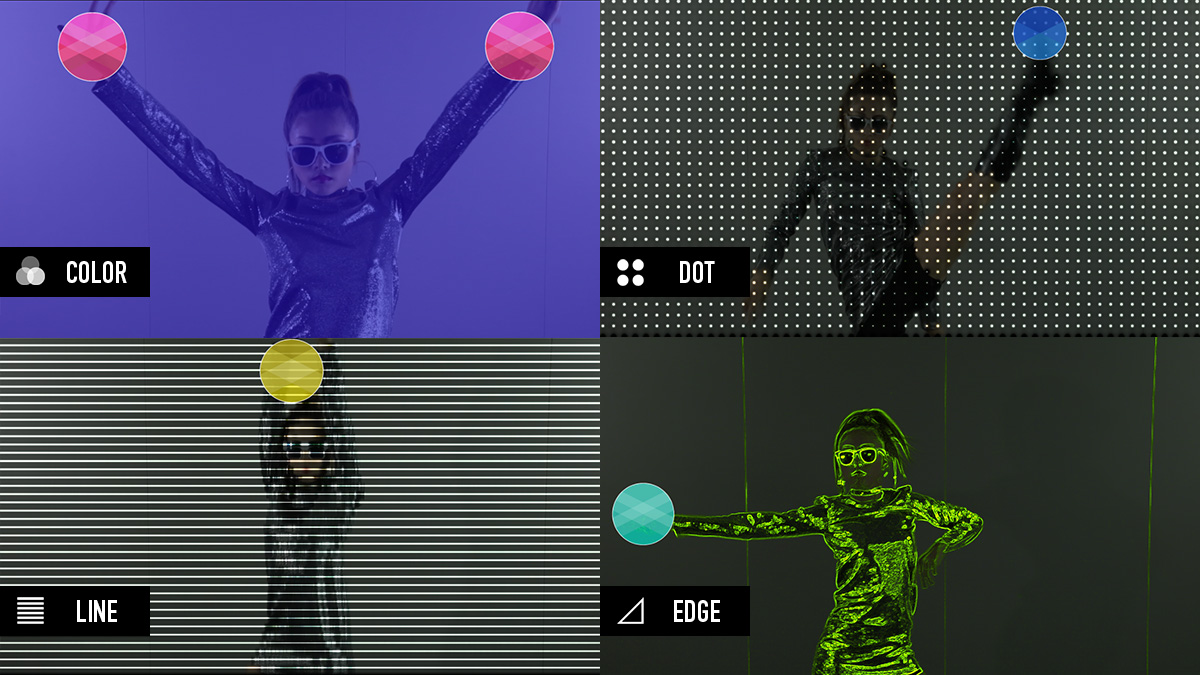 In this update, you can apply four types of visual effects to images from the camera, "Dots", "Lines" "Color" and "Edge". Each of the effects can be adjusted by parameter, and overlaying all types of visual effect are possible.
macOS IAC driver officially supported
It makes possible to connect KAGURA and other MIDI softwares via MIDI virtually on one Mac Computer. For example, you can execute KAGURA and Ableton Live simultaneously and operate parameter of effector on Live with body movement with using KAGURA.
Improvement of usability
This update includes as follows:
Supporting drag-and-drop copy-and-paste and batch deletion with multiple icons and blocks selected
Supporting Undo/Redo
Deploying indicator that indicates the transmission and reception of MIDI messages
Deploying time counter that indicates the playback position of the songs in measure units or times.
Two new fine preset song
This update includes two new preset songs "Tutorial Song by SHIKUMI DESIGN" which can intuitively understand music performance with KAGURA, and "Demo Song by Cubesato". Cubesato is up-and-coming music creator taking part it the music of web campaign and TVCM and so on. It not only provides a fun playing experience but it will stimulate your creativity.
Compatible with Intel RealSense D415
KAGURA is compatible with Intel's RealSense technology. In this update, D415 was added to the corresponding sensor. However, D415 does not support the gesture function of KAGURA.

In addition to this, we also fixed some bugs to improve stability.
Special deals for a limited time
Right now we have a special deals commemorating launching our update! We are hoping that more creators can experience the performance at KAGURA with this opportunity.
Special price
$249
50% off of regular price ($499)
Campaign period
July 13, 2018 - Aug 31, 2018
How to buy
You can purchase downloads from ourwebsite. Credit card (VISA, Master, American Express, Discover, JCB, Diners) payment available.