D.M.M.G.
(HIP HOP)

D.M.M.G.,a hip hop artist conducted a workshop at Tokyo Music Odyssey 2017 using KAGURA. People of all ages participated. A new performance expression was born with the help of everyone there.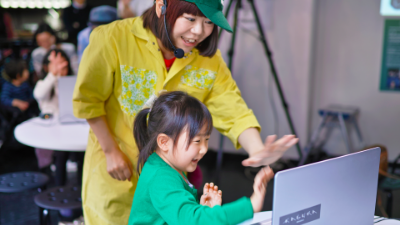 " Artist's voice "
KAGURA adds a more live feeling to simple tracks.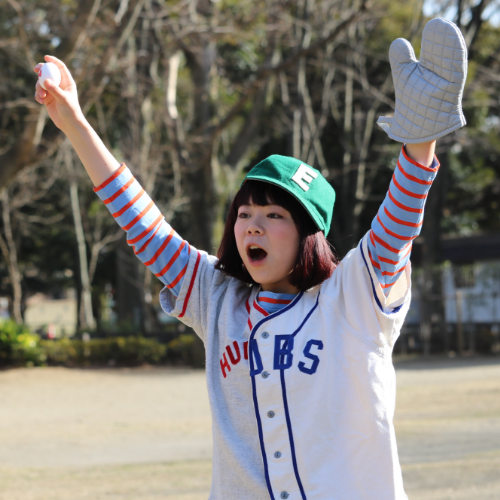 D.M.M.G.
When I heard about KAGURA for the first time, I was worried whether I could do it or not, because it was too hard to image it. But when I actually touched it, various sounds started to blend in with my songs, so I got really excited!
At the event, I was really happy to perform because KAGURA added a more live feeling to my tracks. The sounds created by KAGURA only happened at that point in time [giving my performance a sense of uniqueness]. My songs were cooler.
It made me really happy for me to be able to perform live using KAGURA with all the audience.
KAO=S
(Rock band)

KAO=S from the Japanese Art Rock Band performed music using a guitar, shamisen, drum, and KAGURA. This harmony is a must-watch!
" Artist's voice "
The contrast between the traditional elements and the visual novelty of KAGURA is very interesting.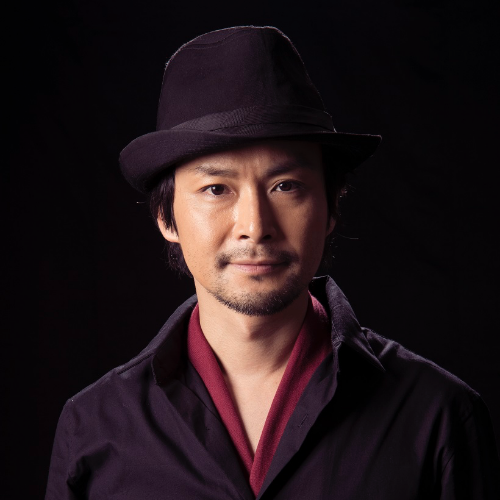 Shuji Yamagiri

acoustic guitar/vocal
Our vocalist for KAO=S, Kaori, as a motion picture actress, she is very expressive, and her movement and dance during the songs is just so beautiful, I always had the idea to somehow turn her action into music and meld that into the band's. So, when I heard about KAGURA, I knew we had to incorporate it into our shows.
On stage, Kaori's movements painted a perfect picture to match the koto and Uilleann pipe sounds we set up. To see it come together was really exciting.
KAO=S has a very Japanese sound with a shamisen player in our band, and while we have those traditional elements, through KAGURA we are embarking on a new kind of sound that also gives a fresh, visual edge, making an interesting interplay between the traditional and the new.
Kaori also does sword dancing, and we are looking forward to seeing KAGURA keep pace with her speed and full body actions.
TAQ8 & BANVI
(Dancer)

TAQ8 & BANVI, dancers who usually just dance to the music, were able to create music through their dance. Please enjoy their super cool performance!
" Artist's voice "
KAGURA is a technology that will give a new spacial awareness to a lot of people.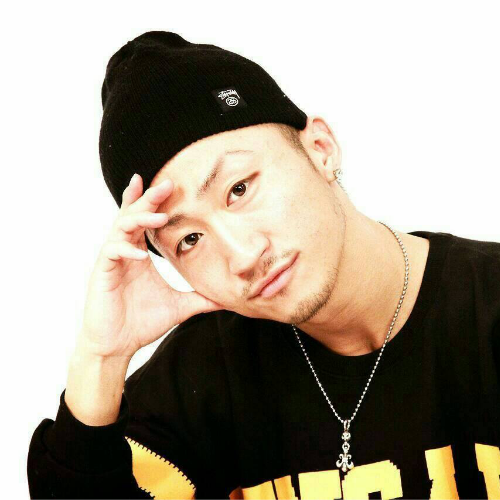 Takuya

Dancer
When I first tried out KAGURA, I was impressed with how you could make sound basically from thin air. And for it to even recognize distance was really surprising.
I knew there would be a lot ways you could put it to use, since one is able to make sounds in the air, but I immediately thought, "I could do this with dance!" Making sound through movement. That is a new art form.
I think KAGURA is a technology that will give a new spacial awareness to a lot of people.
Daichi
(Human Beatboxer)

Daichi, a popular human beatboxer, collaborated with KAGURA using the real-time music sampling function. Don't miss the historical moment when a brand-new music style was created!