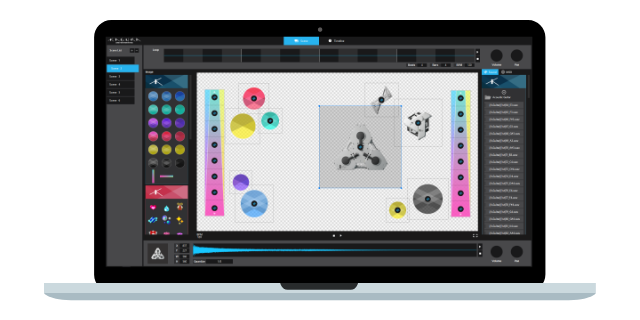 KAGURA is a musical instrument
that can be played intuitively
using body movement
You can create your own musical instruments with a graphical interface so that the experience of performances and production using KAGURA makes children to like music and want to compose music.
Requires only
a Computer + Camera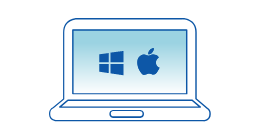 KAGURA supports both Windows & Mac.
Enhanced Support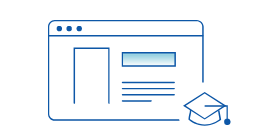 We fully support teachers who use KAGURA in the classroom. Please inquire for more details.
It helps with developing programming thinking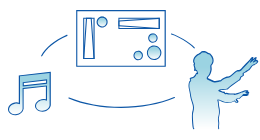 Production of music is a continuation of logical thinking. Design thinking is also necessary.
Example
Music Programming Workshop
The participants are first grade students to third grade students
The theme of this workshop is rhythm. First of all, staff explained the basic operation of KAGURA and the creation of rhythm. After that, each of them actually produced music using drum sets and some sound effects. Finally, participants performed with their own works. The two hours passed in the blink of an eye.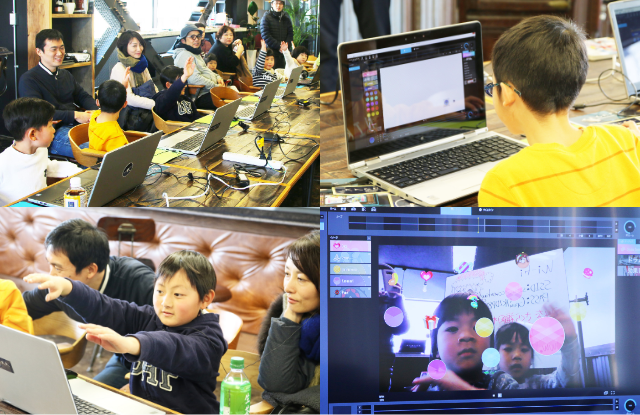 KAGURA nurtures children's creativity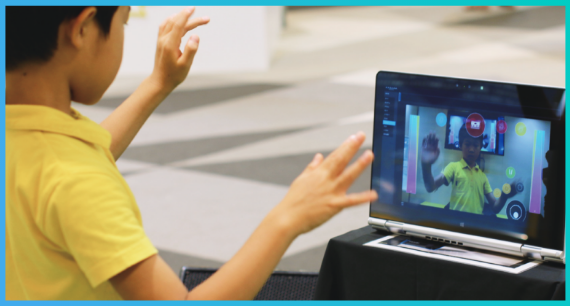 Music
You can learn about rhythm and melody which are the basic elements of music. And you can make music by yourself by connecting the sound source file containing sounds of various instruments with the icon file, then setting the sound generation timing and using different combinations. There is no need for another software to use as teaching material.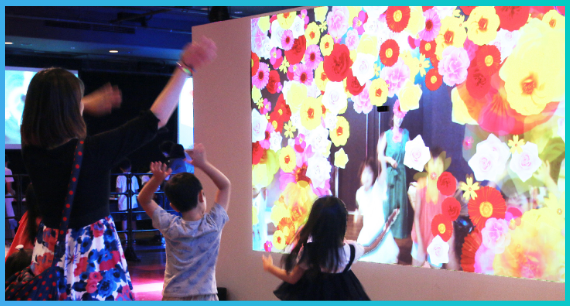 Arts
KAGURA has an excellent user interface and external device linking function using MIDI. With KAGURA, a web camera and a PC, you can come up with performance ideas and implement them immediately. It is perfect for the production of interactive art.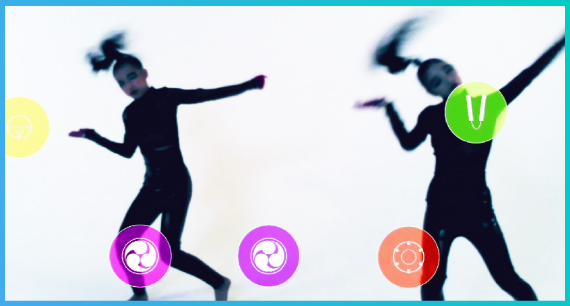 Dance, Body sensation
With KAGURA, you can convert the movement of your body into sound. Besides choreography and new ways of expression through dance, you can enhance your spacial awareness by checking the position of your body using sound.
Features of KAGURA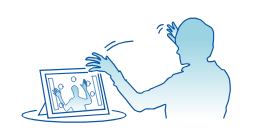 A new performing style achieved only by moving your body, without touching anything.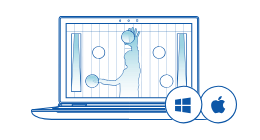 Your PC or Mac changes into a
performing tool!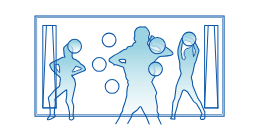 By creating your own original Soundset, you can enhance self-expression.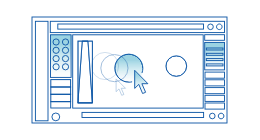 By using drag&drop, you can enjoy an intuitive user interface.
Educators License
We, SHIKUMI DESIGN, have license for teaching in educational institutions (including universities). We offer programs and consultation for using KAGURA in classrooms. If you are interested, please feel free to contact us.