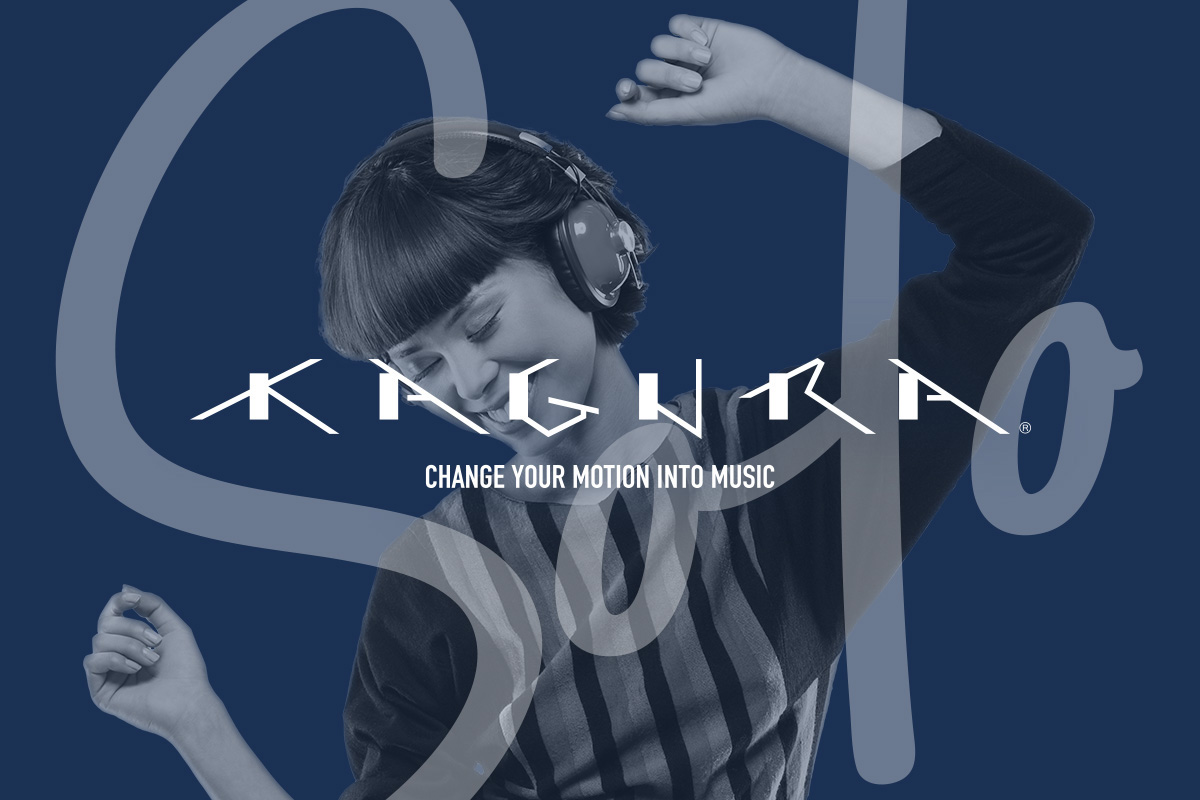 Fukuoka, June. 26, 2019 -- Shikumi Design Inc. (Fukuoka, Japan, CEO : Shunsuke Nakamura, Doctor of Design) is pleased to announce our new product, the "KAGURA Solo" as new series of AR musical instruments, "KAGURA".
KAGURA was developed for the purpose of offering anyone the chance to become a musician and performer, only by installing the software on a PC/Mac with a camera. Using an innovative image processing interface and AR technology, we were able to realize a unique free playing style using movements of the body, even without any prior musical knowledge.
KAGURA had two editions, "KAGURA Pro"($499) for professionals and "KAGURA player"(free) for everyone who wants experience the feeling of music performing live using AR technology. And today we add brand-new edition "KAGURA Solo". KAGURA solo is for everyone who want to try composing new music performance with using AR technology.
According to our user research, only professionals use features like MIDI, Intel RealSense support and multi display support. These features are for professionals. It turns out that most personal users compose their performance with using only basic functions. So we decide to launch new edition limiting professional functions and deliver with affordable price just $99. That is KAGURA Solo, KAGURA for personal use. KAGURA solo has almost of all features of KAGURA Pro, except for professional features like MIDI, Intel Realsense camera support and multi display support.
Features of KAGURA Solo
Keep the KAGURA's core features as it is
New performing style achieved only by moving your body, without touching anything
Intuitive user interface
Rich preset materials and sample songs
Creating and saving your soundsets
Supports Windows and macOS
Visual Effects
KAGURA Solo doesn't support the features below
MIDI
Intel RealSense camera
Multi display function
New feature update
KAGURA Solo is personal use only. Companies and schools need pro licence. If you are educator and school, KAGURA Pro has for educator license and volume licence. Please send us enquiry with e-mail, info@kagura.ccfor details.