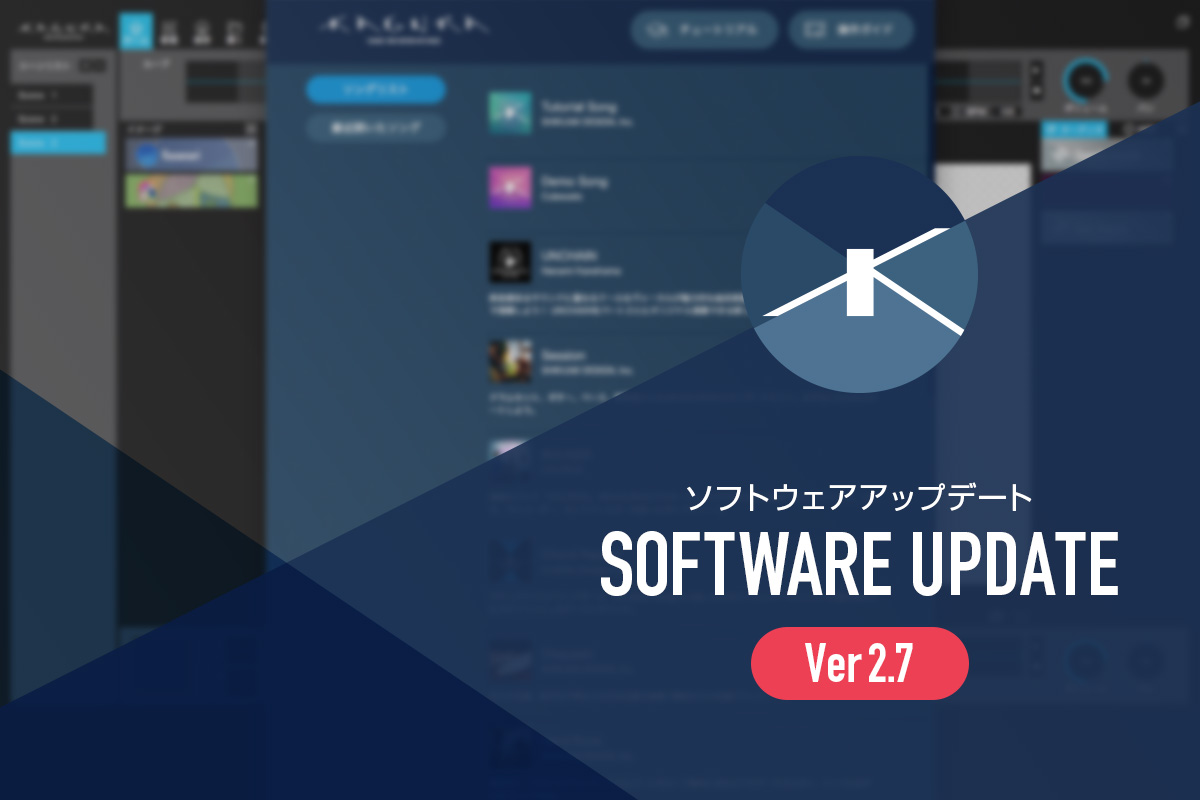 We have released an update of the new generation AR musical instrument "KAGURA" . The version has become 2.7. This update improved operational stability. Please update from "Check for Updates" in KAGURA's "Help" menu. This update is available for free.
If you use KAGURA with macOS, we have important announcement for macOS support. Please read below.
annoucement from KAGURA for macOS Support
KAGURA discontiues support for older OS X platform.
From Ver 2.7, KAGURA stop supporting macOS versions 10.11 ("El Capitan") or before. Users will need to update to a more recent version of macOS.
Mojave user must patch the newest update, 10.14.5
Under 10.14.4 or older, KAGURA will not work properly. About 10.14.5 update, please refer this informationfrom Apple.